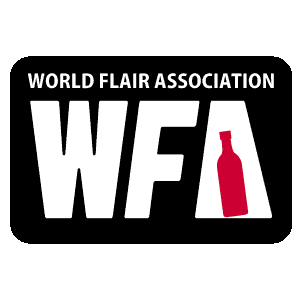 Here at the World Flair Association, purely and simply, we are passionate about anything related to the skill of bartending. From flair bartending, to the creation of the perfect cocktail, to craft flair – we are passionate about all things bartending.
Over a number of years the WFA has brought together flair bartending, craft flair, and cocktail competitions from around the world. The largest and most renowned competitions in the world count towards your World ranking with our world-renowned grading and ranking table, allowing our bartenders and members to discover who is the hottest at any point in time; with every heat or competition those rankings are always on the move!
Through the promotion of all things bartending and flair bartending in particular, we hope to engage more people globally in the art of flair and open the eyes of many people who have still yet to see flair bartending in action and perhaps even get them to have go – working through our grading system from the basic, right up to expert level.
Captained by three former flair bartenders and flair crazy people the WFA has gone from strength to strength since its inception in 2008. With over 8000 members, from over 100 countries, the WFA is recognised as the authority on flair bartending competitions across the globe – and we are only just getting started…
These are the decision makers, they are the passionate people working day by day behind the scenes to ensure that flair continues to inspire, unite and excite people on both sides of the bar all around the world.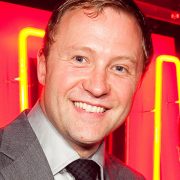 Andy is one of the two remaining co-founders of the WFA and has worked in and amongst flair bartending and the bar industry for over 20 years. Andy has a long history in the bar trade working at all different levels, from bar back and bartender, to bar manager, most notable working for the Maxwells Restaurant group for over 7 years as well as becoming part of the management team during the number of years he worked at the world famous Roadhouse in London.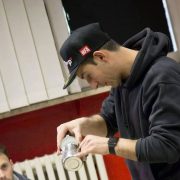 Just over 20 years ago Fabio attended his first ever course on bartending in Milan, Italy and the rest, as they say, is history. Fabio's career began firmly in bartending where he occupied many different positions on the bar and also got into bar consulting. This line of work led Fabio on a trip to the USA where he discovered Flair Bartending, and immediately fell in love.
Tom Dyer needs absolutely no introduction in the world of bartending, as one of the most, if not the most decorated flair bartender of all time. Tom, like many other bartenders, has worked in the bar and hospitality industry for over 18 years ranging from bar back to bar owner, bartender, supervisor, manager, and now school owner.