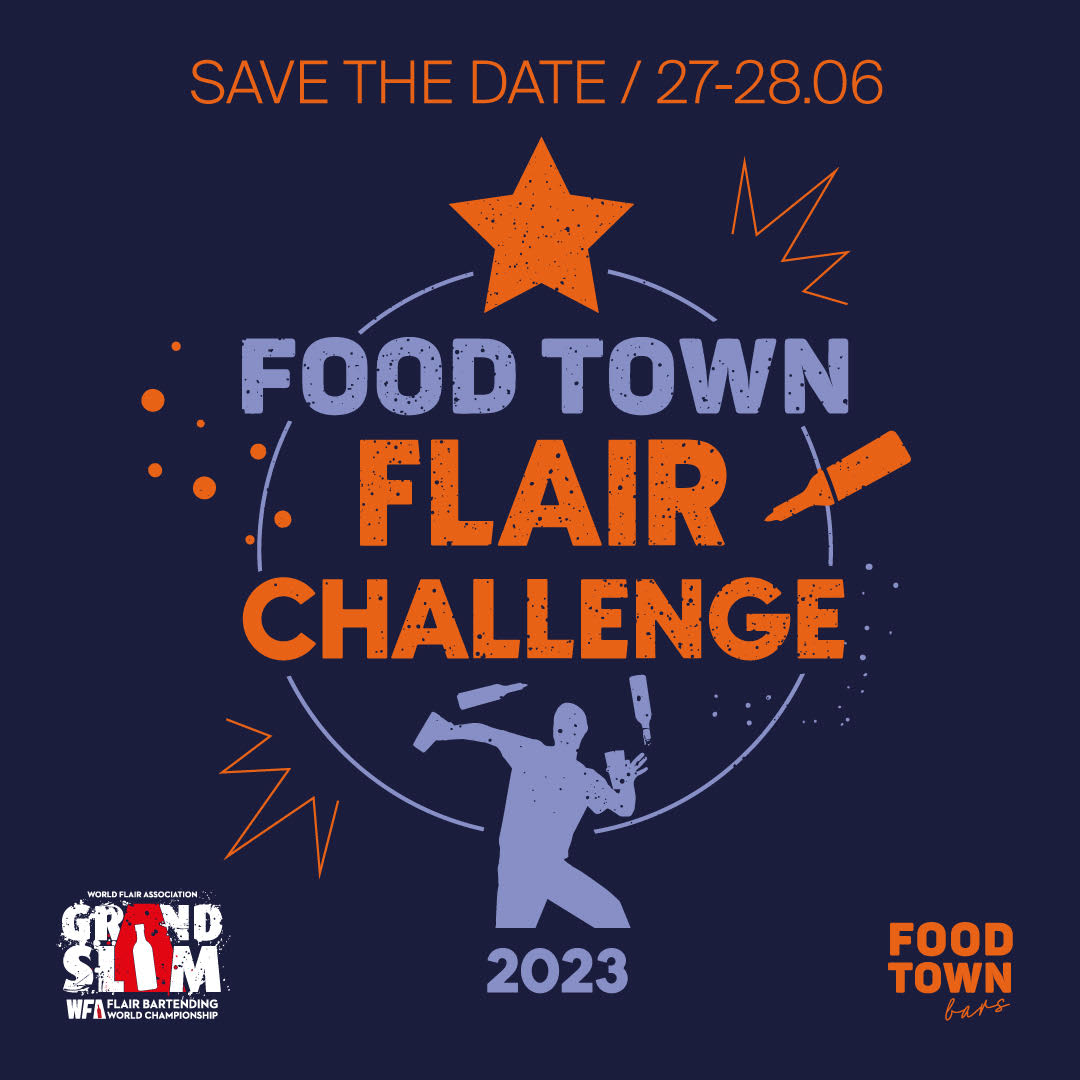 Welcome to FOOD TOWN FLAIR CHALLENGE!
It's going to be the first Grand Slam competition in Warsaw, Poland since 2011 and we cannot wait to see the world's best flair bartenders back in action!
This competition is all about the ENTERTAINMENT of our guests. Of course difficulty and originality are important, but most points will be rewarded for CHOREOGRAPHY. This doesn't mean we want to see bartenders wearing costumes etc. Hell no! Food Town Flair Challenge is all about great performances, well-matched to music with a great flow, crowd interaction and great skills. May the best win!
The competition will be held on 27th-28th June 2023 in Poland's biggest food hall – FOOD TOWN in Warsaw. We have 5 different bars and 23 restaurants, serving food from all over the world. The competition will take place at Gimlet Bar which has a big stage with an LED screen and space for approximately 250 people.
The Sponsors of Food Town Flair Challenge are:
BACARDI
DEWAR'S
KINLEY TONIC WATER
FOOD TOWN
Check out the competition rules below.
Date/Time 27/06/2023 - 28/06/2023 @ All Day
Location Food Town
Categories
Spaces 18 of 60 remaining.
Please complete the form below to reserve your spot
Registration is currently closed for this event.