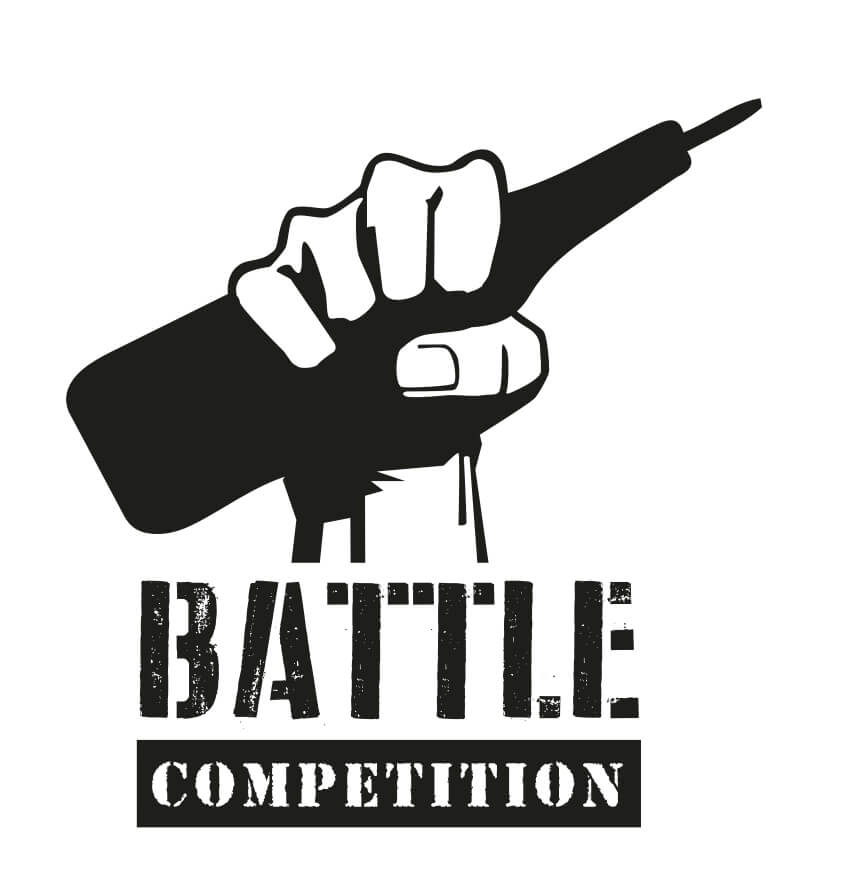 If you've ever seen the B-Boy battles before, this is the same concept.  Bartenders will battle it out head to head.  The one with the best moves and best battle skills will move to the next round.  We are taking the performance area into the crowd for this one and moving the battle ground down onto the dance floor so they will be surrounded by the audience.  And, this is a winner takes all event.  The Champion gets £1000 and a place in the Grand Finals.  2nd place just gets a spot in the November Grand Finals.
The Finals kick off at 22:30 where the top 6 battle it out for the coveted Roadhouse World Flair Globe Trophy and a share of the prize money.
Rules
There is no scoring system for this competition.
No drinks need to be made for this competition. It is all about battling and flair moves!
This competition is about battling AGAINST the bartender that you are competing with. Looking at what they do and counteracting what they have done. For example if they pull out a selection of taps, you should counter act with your best tap moves.
Think about B-Boy battles and get some inspiration from them to gather an understanding of what we are looking for.
In every round each bartender will get THREE 30 second slots. In the final they will have 4 slots.
To decided who is going first a bottle will be spin in a helicopter motion and whomever the bottle points to when it has stopped spinning will start the round.
Ideally we start the competition with 16 bartenders.  If this is not the case then in the first round of battles the best losers will have another chance to compete.
The first battles will be decided by the organisers
Prize money – £1000

£1000 + Roadhouse Glass Globe Trophy
Schedule
19:00 – Round 1 Begins
21:30 – Round 2 begins
22:50 – Quarter Finals
23:20 – Semi Finals
23:50 – Finals
23:58 – Winner
00:00 – Afterparty till 3am
The top 2 bartenders will win a spot in the Roadhouse Grand Finals in November where they will be in for the chance to win £10,000
Roadhouse doors open at 17:00, Happy hour until 19:30.  It is FREE to enter up until 22:00, £5 thereafter.  Bring your bar team and get a free large nachos and fish bowl to get your night started (10 people or more).  Email tom@worldflairassociation.com to reerve your table.
   https://www.facebook.com/RoadhouseFlair/
#RoadhouseWorldFlair
Date/Time 29/04/2018 @ 6:00 pm - 11:59 pm
Location Roadhouse
Categories
Spaces 1 of 16 remaining.
Please complete the form below to reserve your spot
Registration is currently closed for this event.