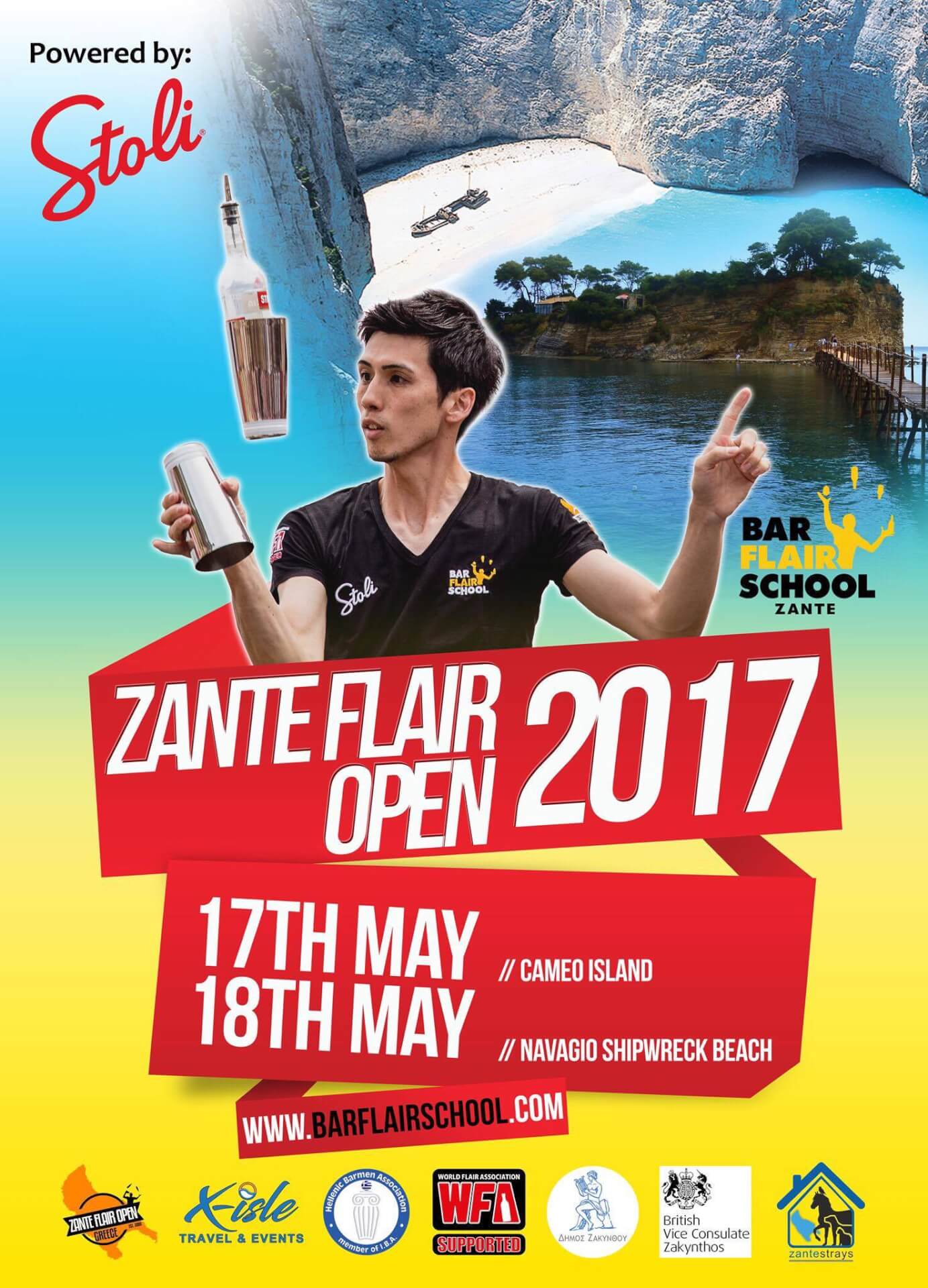 We are taking the Zante Flair Open Greece to a whole new level this year when we host the competition at one of the beaches voted by the Independent newspaper in 2016 as the most incredible in the world – Navagio Shipwreck Beach Zakynthos, and also the exclusive Cameo Island, Zakynthos, Greece.
This will be the first time in history an event has taken place on Shipwreck Beach so do not miss it!
If you are a flair bartender looking to compete in the Zante Flair Open 2017, registration is NOW OPEN! This is an opportunity to compete in a unique flair competition that is one of longest running competitions in the world. We will ensure you have a fantastic experience, warm hospitality, the chance to experience Greek traditions and enjoy one of Europe's hottest nightlife destinations!
Qualifiers 17th May at Cameo Island.
Final 18th May at Navagio Shipwreck Beach.
Check out the promo video here: https://www.facebook.com/zanteflairopen/videos/1456323204426500/
Organiser – Dennis Kalogerias