86 competitors from 22 different countries. One Grand Slam champion.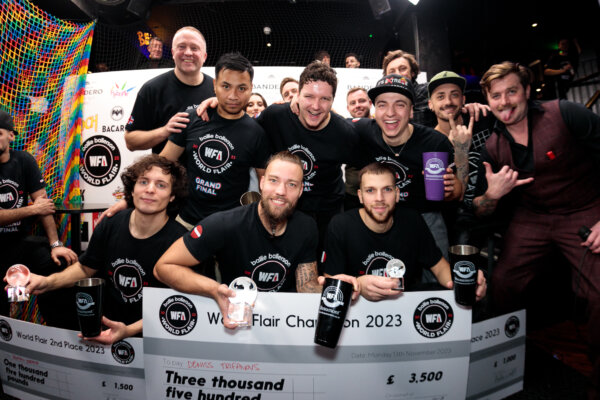 Here's what happened at the last WFA Grand Slam of the year and the third Grand Final of Ballie Ballerson World Flair!
The fierce flair competition kicked off in Shoreditch on the 13th November. After four grand slams already taking place in 2023 in Finland, Greece, Poland it was now England's time with the final one to round off the year and crown the WFA Grand Slam Champion.
The highly-anticipated competition attracted participants from all around the world, eager to bring their creativity and skills to the table (or bar top).
Hundreds of people showed up to watch the last Grand Slam competition, not including those who were watching worldwide on the livestream numbering 5000 viewers; all showing support to their flair favourites. With £7,000 up for grabs it was a tense final.
This year, Deniss Trifanovs (Latvia) was crowned as Ballie Ballerson World Champion, followed by Roman Zapata (Argentina) taking 2nd place and Enrico Meloni (Italy) in 3rd. This is the second time Deniss has won the Ballie Ballerson World Flair Grand Final.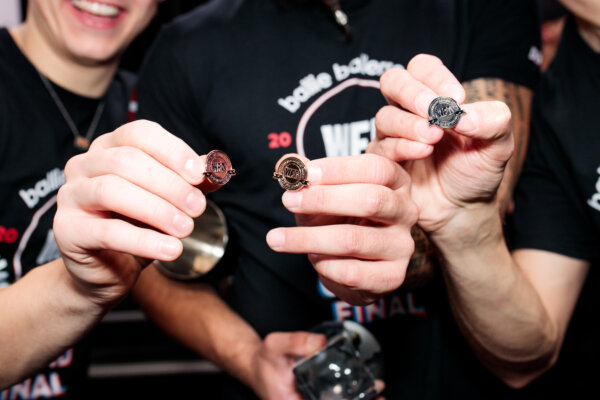 This meant that Deniss won the WFA Grand Slam overall and is officially ranked as the best flair bartender in the world achieving his third WFA Gold Grade. Roman Zapata picked up second place in the overall Grand Slam achieving WFA Silver Grade and Michael Moreni picked up third achieving WFA Bronze Grade.
With a striking showcase of flair mastery and an exhilarating atmosphere, Ballie World Flair 2023 left a huge impact on competitors, supporters and the bartending community.
We would like to thank our sponsors for their generous support throughout the year: Hooch, Bacardi, Bandero, ODK, Badwater, Madri, Flybottle, Stolichnaya, Dewars and Kinley.