Behind the bartender…
 Emanating from a small town in the Transylvanian region of Romania, he may not be related to Dracula, but he is mighty good at flair – and has his eyes firmly planted on this year's Roadhouse World Finals trophy. We are talking about Luca Valentin of course.
One of our 9 previous winners of the Roadhouse World Finals, taking the title of World Champion Flair Bartender in 2012, Luca has been a bartender for just over 12 years and practicing flair bartending for 10 years.
"It all started about 10 years ago in Bucharest when I saw my first ever flair competition, it was an international competition and there were people from all over the world competing. When I saw it I knew I needed to try this and found a school locally that were doing flair classes".
"I didn't have any money for lessons and my parents wouldn't help, so I got a bank loan for my first ever lesson at this school, although it turned out to be not what I expected, I remember coming home with no money and really sad that I hadn't learned very much".
Luca didn't stop there however, and went on to teach himself the art of flair in his bedroom in a shared house in the capital city of Romania, Bucharest. This is also when Luca developed his rather unique style:
"My bedroom quickly became the flair room and I would practice night and day in here. The ceilings were very low though so I couldn't throw the bottle or the tin very high, I had to develop a different style, more like body flair where I use different parts of my body to control and contort the bar equipment".
Coming last in his first every flair competition, Luca was told his style of flair wasn't very good and perhaps he should try becoming a Mixologist or a Barista. Luca didn't accept this and persevered and only a few years later in 2008 entered the national flair bartending league in Romania, the Bar Master Competition and won it. Luca would win this competition every year until it ended in 2010.
"I set myself the target of becoming Romanian Champion, I wanted to be the best in Romania before I started competing in flair competitions around the world. And once I became the best in Romania, I wanted to stay the best! Winning the BMC in 2008 allowed me to achieve this and gave me a lot of confidence to compete abroad".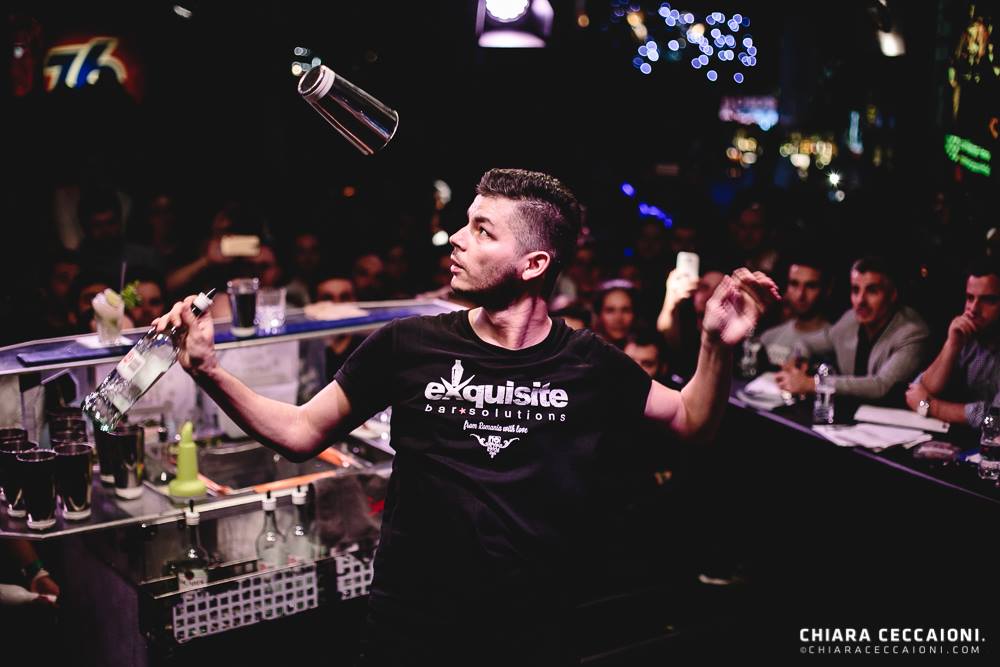 Inspiration…
 Entering his first international competition in 2008 in Sofia, Bulgaria, Luca achieved 6th place, but for the first time he had the chance to meet already well known and renowned flair bartenders such as Tom Dyer and Sebastian Oguic.
"Seeing guys like Tom and Sebastian competing was amazing and great inspiration. I particularly liked how Sebastian mixed in his martial arts skills with his flair, this was really cool and inspired me to always improve my flair and try something different".
Is this Luca's year?
 2012 was the year that Luca really cemented his position on the flair bartending scene, stepping up and taking the Roadhouse World Finals title from Tomek Malek who was on a bit of a roll winning it in the last couple of years.
Luca hasn't won the Roadhouse World Finals, touted as the hardest competition in flair bartending, in the world, since 2012. Although he has come close with a 2nd place finish to Alexander last year.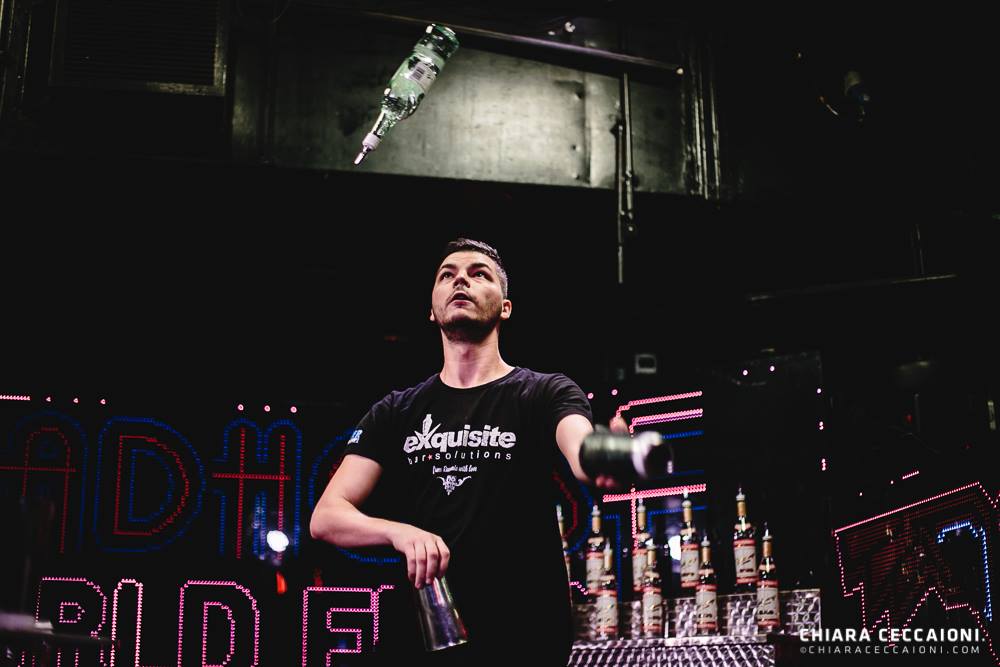 "I feel I knew what I had been doing wrong in the years since 2012. I spend a lot of time watching back my footage to see where I can improve and last year I think it was down to my energy, it dropped in the finals and I think this is part of why I lost".

"My preparation for this year has not just been new ideas and new flair moves but also personal fitness. I need to make sure I can keep my energy levels up in all my performances. I treat my preparation as if I were an athlete; I prepare mentally and physically and take it all very seriously. I started prepping for this year's competition in June!".
Luca is doing well going into this year's competition winning 23 out of 26 competitions he took place in last year. We asked Luca how I felt about this undeniably good form,
"If I am honest I would happily trade all 23 of those wins for another win at the Roadhouse. For me it isn't just about how many competitions you win, or the money, but the prestige of the competition. There is no feeling like winning the Roadhouse for us flair bartenders".
The Roadhouse World Finals
Who knows? Perhaps this could be Luca's year. Whatever happens we wish Luca and all the other competitors the best of luck. The Roadhouse World Finals will be going down at The Roadhouse in Covent Garden, London. 27th November 5.00pm-11.55pm. Tickets are available from the Facebook page and designmynight.com. The winner will get £10,000 and the crown of Best Flair Bartender in the World. Over 16 years only 9 people have won it, will we have a 10th this year?