So the world's greatest flair bartender competition, the Roadhouse World Finals, has come to an end for another year and what a year it was! From a crowd perspective we think it may even be the best World Finals to date – considering it has been running for 16 years that is quite an achievement, so if you were in the crowd that night, spot on! Thank you to all those who attended, supported and competed in this years finals, without all of you none of it would happen.
The winner…
As we know, with all competitions, there has to be a winner and this year our winner was the very talented Luca Valentin. The number of people who have won the Roadhouse World Finals remains the same then with only 9 people winning it over the 16 year period. Luca of course picked up the World Champion Flair Bartender title for the first time in 2012 and it was incredible to see him pick up another title this year, Luca will of course go down as one of the greats!
The competition was very tight, especially between the top 3 – the IBA title holder in Marek Posluszny, last year's champion Alexander Shtifanov, and of course previous champion Luca.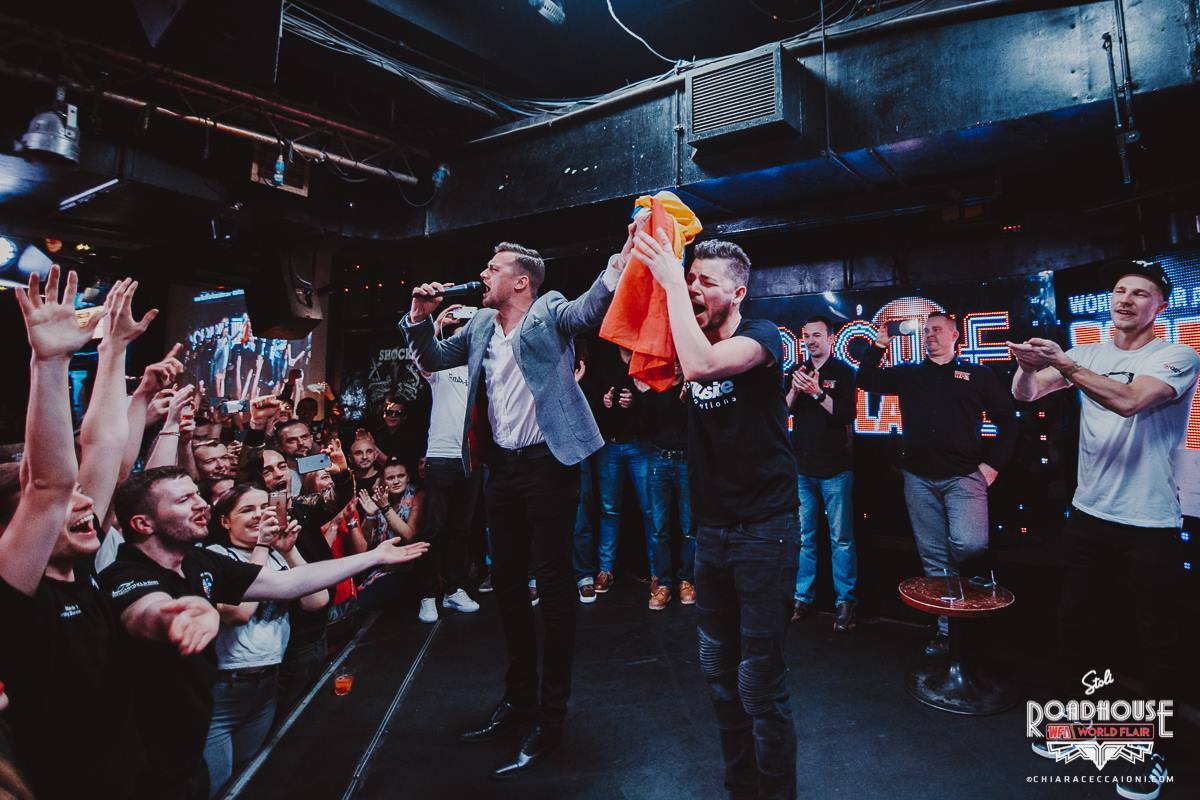 Thoughts from the Judges…
Colin Griffiths has been a WFA judge and a judge for the Roadhouse for the last 3 years. Colin took up flair bartending in 2001 and has a few titles to his name including the Tandem World Champion alongside Vladimir Buryanov in Las Vegas.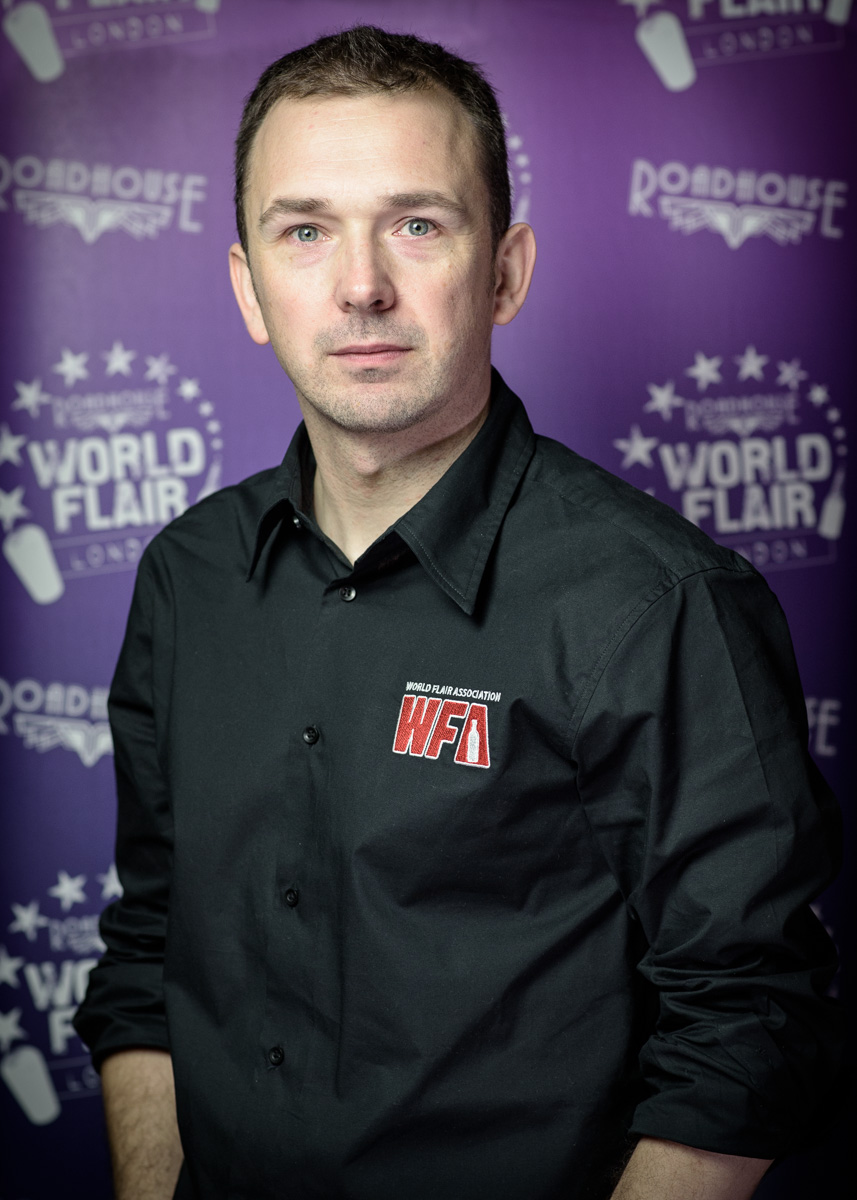 Thoughts on the Roadhouse World Finals 2016…
"For me, this year the level of individuality and originality was the best it has been in recent years. As I mentioned, in recent years the styles & moves of many of the flair bartenders has been very similar, if you put each of the 30 flair bartenders behind a screen and could only see their silhouette, even the best flair bartenders amongst us would struggle to identify each bartender".
"The Roadhouse World Finals has always been about individuality of style and originality of moves, this is what we are looking for in our top 6 and this is what we certainly got this year, it was great! Flair is about entertaining people at the heart of it. And you need to take people on a story to entertain and interest them, it is the same with literature, film, music, the lot! You don't just give the audience all the best bits all the time, you spread them out – take them on a journey of ups and downs, allow for some juxtaposition! The best flair bartenders also do this, in my opinion."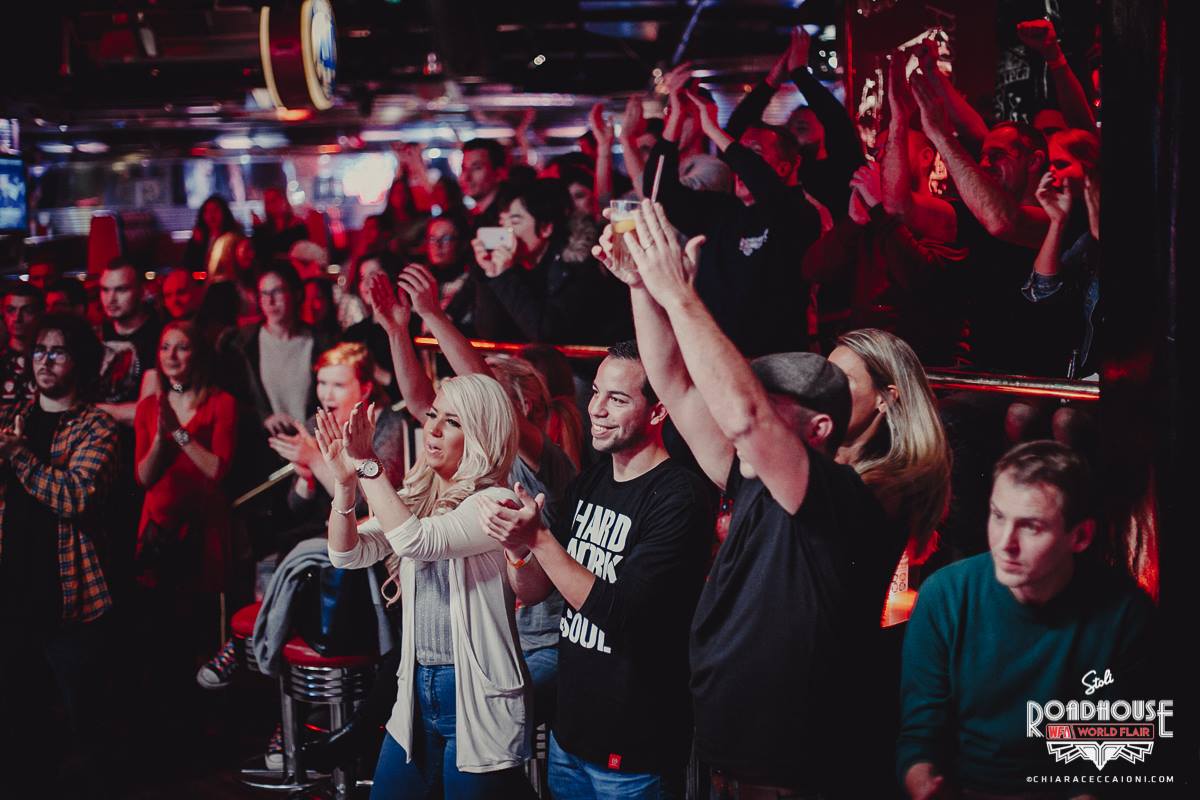 Most memorable moment…
"That is a tough one! For me I think it was someone I saw outside of the final competitors, but really impressed me. Evgeniy Yakovenko presented one of the best routines I have seen for a long time. All of his moves link together in such an interesting and unorthodox way and along with his style, I found his whole sequence mesmerising!"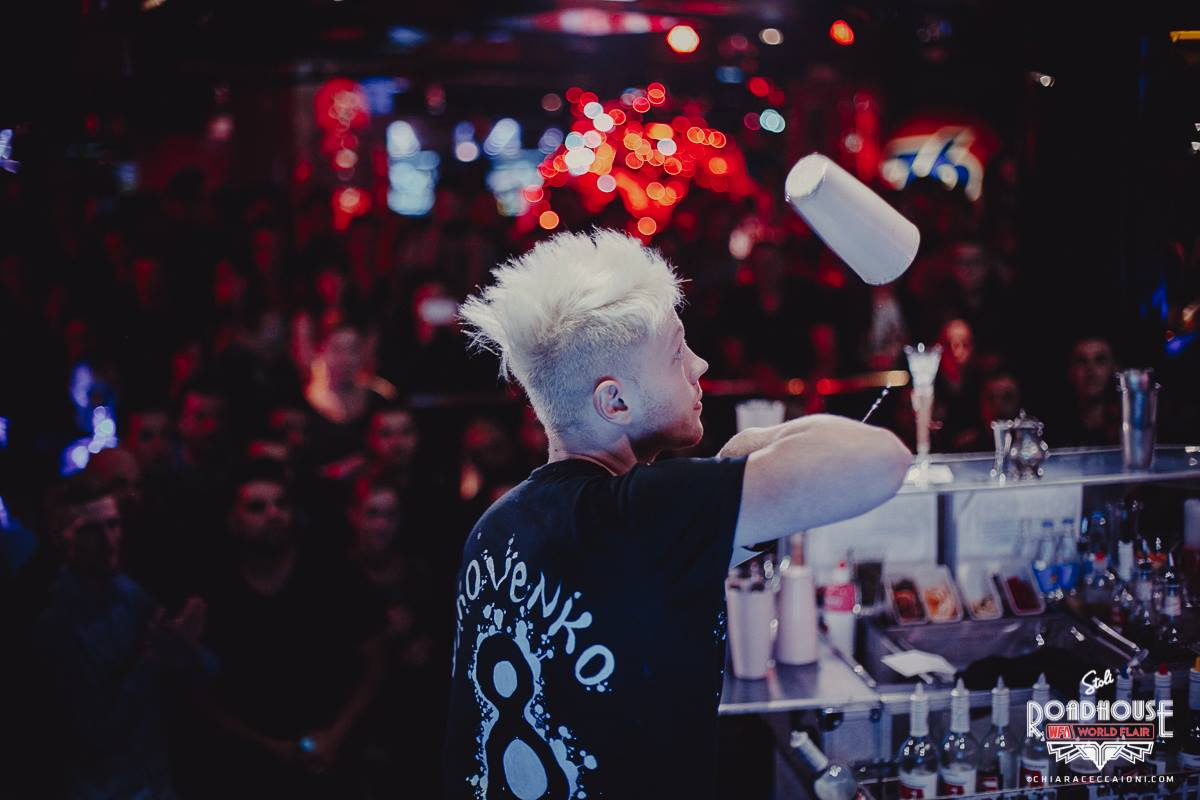 Thoughts on the winning routine…
"If I am being completely honest I think it was one of the best flair bartending performances I have ever seen. Not necessarily because it was my favourite, but because it was very skilful and really, really different. The way Luca entertains the crowd and gets such great reactions out of them with very little crowd interaction is incredible. It is his smoothness, the fluidity of each and every sequence that looks so impressive to the crowd. His final routine had an air of beauty to it, his style is so fluid and his flair is relentless in terms of moves – one after the other and with no fumbles! I literally got lost in Luca's final performance, it was very inventive. A worthy winner in my opinion, the more you understand flair the more you will be amazed by Luca".